by Unknown | 9/30/2007 09:16:00 PM
About ProgressiveHistorians
ProgressiveHistorians is a group blog dedicated to the intersection of history and progressive politics. Our writers run the gamut from noted professors to accomplished amateurs, but all share a commitment to making history accessible and relevant for today. We believe history is a living tradition, a dynamic mix of storytelling, knowledge, and interpretation that we hope to channel to help explain the present and suggest courses of action for the future.
With these goals in mind, ProgressiveHistorians seeks to bring together a small but potent group of intellectuals to discuss issues and ideas within an online forum. Readers from all backgrounds and of all political stripes are welcome to join in the discussion in comments.
From September 2006 to October 2007, ProgressiveHistorians operated as a community blog where readers had the opportunity to post their own original content; it was the first community-style blog operating in any academic field. It was highly successful, hosting at its peak over two thousand user diaries and achieving up to 450 hits per day. The community interface eventually became too time-consuming to maintain and was eliminated in October 2007. Complete archives prior to October 2007 may be found
here
.
ProgressiveHistorians accepts advertising; please see our guidelines
here
. Owing to the small and selective nature of our blogroll, we cannot accept requests for link exchanges. Also, owing to time constraints, ProgressiveHistorians cannot accept books for review except in special instances.
About the Editor
Andrew McMichael
is an associate professor of history at
Western Kentucky University
, specializing in the colonial American Atlantic World. He has been involved in developing and promoting digital history since 1990, and he became the American Historical Association's first webmaster in 1994. In addition, he is the author of two books, including one on digital history, and served as assistant editor of two volumes of the
Papers of Thomas Jefferson
at Princeton University. He has blogged at ProgressiveHistorians since June 2008 and served as its editor since January 2009.
He can be reached by e-mail.
About the Founder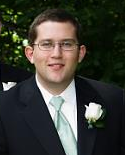 Jeremy Young
is a doctoral student in 20th-century U.S. history at
Indiana University
. He has been blogging since 2003 at a variety of locations around the web and is a writer for the
History News Service
. He founded ProgressiveHistorians in September 2006 and served as its editor until January 2009.