by AndrewMc | 8/28/2009 07:00:00 AM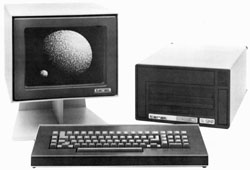 Look, my first computer—a Terak 8510/a. I got it right before the Apple II/e that I had for years. That was followed by a Mac SE, then a Mac 7200, then an iMac. But that Terak was a workhorse, and I learned to program in Pascal on it. That was a great beginner language--easy to learn, easy to use.
What was your first computer?
Labels: AndrewMC, Open Thread