by Unknown | 1/31/2009 02:31:00 AM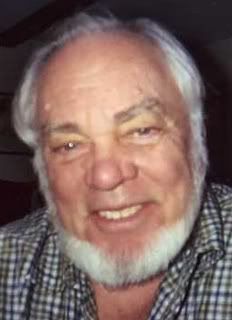 While I was home over Winter Break, I did an oral history with my dad, Bill Young. That's him on the right, with the devilish eyebrows and maniacal grin.
Topics of historical interest covered in the oral history include: ham radio, World War II, the history of model airplanes and boats (my dad was a founder of the North American Model Boat Association), magicians, psychotherapy and hypnotherapy, the Interstate Highway System, the Sylmar and Northridge Earthquakes, and the local history of Porterville, CA and the San Joaquin Valley.
A transcript of the interview is now available online
here
, if you're curious.
Labels: Bill Young, Jeremy Young