by Unknown | 9/25/2008 05:18:00 PM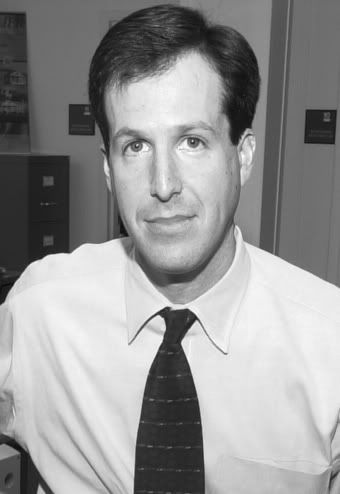 This afternoon, I was lucky enough to be able to attend a lecture by
Dan Cohen
, director of the
Center for History and New Media
at George Mason University. Since the untimely death of Roy Rosenzweig, Cohen has been the most recognizable face of the digital history revolution. He's a real hero to history bloggers and digital historians alike.
Cohen was an engaging speaker who mixed the infectious enthusiasm of a tech geek with the persuasive rhetoric of an entrepreneur -- which is essentially what he is, only for the nonprofit tool
Zotero
, which he developed under Rosenzweig's oversight. Much of the lecture was focused on Zotero and its emerging possibilities. Cohen informed us that Zotero was busily at work solving the historical problem of our time: the overabundance of data. Zotero is designed to sift through mountains of data and find things relevant to historians' research interests. It's now been translated into thirty-six languages, including Icelandic and Mongolian. Cohen said the latest developments include recommendation-sharing among historians and various forms of Web 2.0 social networking, including various plugins to Zotero that have been developed by programmers not affiliated with CHNM. Listening to Cohen go on about the endless possibilities felt like listening to Steve Wozniak in the days of the Apple ][ -- incredibly cool, but not a little daunting.
During the question-and-answer session, a scholar of African history asked Cohen whether the metadata-mining capabilities of Zotero weren't slanted toward American and European sources. Cohen's answer was excellent -- he said that while all databases are naturally slanted that way owing to the availability of metadata in the third world, historians of Africa and other third-world countries could work to equalize this by uploading their own notes and sources to the Zotero collection. I asked Cohen about the learning curve for those of us in graduate school -- how do we find the time to learn Zotero and other similar tools when time is the very last thing we have? Cohen responded that anyone can go to the Zotero website, watch the training videos, and become a pro within half an hour. He then invited all of us in the room to a training session in Zotero that he's giving tomorrow morning on campus. I'll try to make that as well.
I've been interested in CHNM's work for a long time, but Cohen impressed me even more than I expected. For a guy trained at Princeton, Harvard, and Yale, he has a real common touch and a near-encyclopedic knowledge of tech lingo. His ability to talk on a general-interest level and to explain the potential of Zotero to those of us who aren't tech experts was very impressive. If you get a chance to hear him speak, I highly recommend doing so.
Labels: Jeremy Young